From Only $12,500!
TO CELEBRATE THE INTRODUCTION OF HUMMINGBIRD ESTATES OF BELIZE PHASE 2 WE ARE OFFERING 15 PER CENT DISCOUNTS AND VERY ATTRACTIVE FINANCING OPTIONS.
Each lot priced at $12,500.00 USD A 15% cash discount is offered for cash purchases a net price of $12,500.00USD + Stamp Duty (5% Government Land Transfer Tax) and legal and registration fees.
Or you can opt for an attractive payment plan as follows: Low downpayment of $4000.00USD with balance of $8,500.00USD payable over 5 years at yearly interest of 6%, 36 payments of $260.00USD.
There are several popular local tours and activites near the Hummingbird Estates of Belize.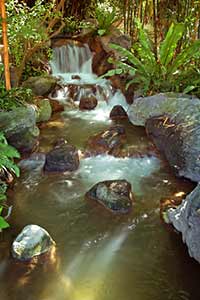 COCKSCOMB BASIN:
The Cockscomb Basin Wildlife Sanctuary (about 15 miles from the Hummingbird Estates of Belize) has several established trails throughout it's 250,000 acres of government protected pristine rainforest. There are a wide variety of jungle critters to look for including over 300 species of birds. In fact, Cockscomb Basin is considered one of the best locations in Belize for birding. There are also howler monkeys, gibnuts, jaguarundi, agouti, snakes, coatamundi…..and of course the elusive jaguar. The jaguar is a nocturnal animal, but occasional daytime sightings have been reported. This is a full day tour rated easy to moderate and includes a stop at the Maya Center Cultural Center and Village where you can view and buy hand carved Mayan artifacts.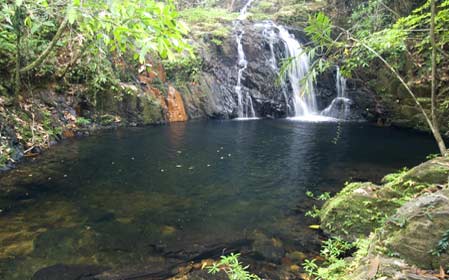 Mayflower Bocawina National Park:
Here is another very interesting tour only minutes (about 8 miles) from the Hummingbird Estates of Belize. The park features over 8000 acres of protected broadleaf forest in hilly and mountainous terrain. Near the entrance of the park are some Mayan Ruins which are being newly excavated. Park officials estimate after the ruins are fully uncovered they will be some of the largest in Belize.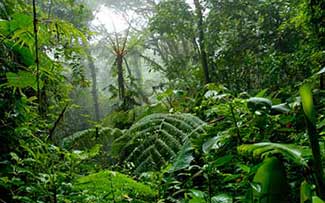 There are also numerous breathtaking waterfalls on a variety of jungle trails that range from easy to difficult. For those that venture on the "difficult" trails there are magnificent rewards!!!!This is a half-day to full day tour depending on itinerary and is rated easy to difficult depending on itinerary.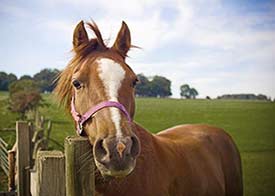 Jungle Horseback Riding and Trail Riding:
A very popular activity on the banks of the Sittee River only minutes (12 miles) from the Hummingbird Estates of Belize. Beginners and experienced equestrians can see the riverside jungles by horseback on half-day tours.
St. Herman's Cave, Blue Hole National Park:
Belize boasts the largest number of Caves in Central America. There are tremendous underground caverns and cave systems, many of which remained unexplored. The Blue Hole National Park (about 35 miles from Hummingbird Estates Belize) is a favorite for experienced spelunkers and curious would-be caver's. This is a half-day to full day tour and is rated as easy to moderate. Located about half an hour (35 miles) from the Hummingbird Estates of Belize.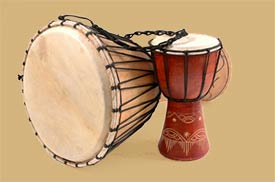 Garifuna Cultural Tour in Dangriga:
Dangriga (about 4 miles from Hummingbird Estates of Belize) is the Garifuna(also called "Caribes") cultural center of Belize. Throughout the year there are local Garifuna music festivals and other events where all are welcome! The half-day tour includes a stop at the Gulisi Garifuna Museum, a visit to local drum making expert Mr. Austin Roderiquez who demonstrates the unique process. Also included in the tour is a visit to World Famous Marie Sharps hot sauce factory where you can see how the savoury condiment is produced.
Jungle River Kayaking:
There are many different types of Jungle River Kayaking adventure excursions from beginner to advanced close to the Hummingbird Estates of Belize. A popular excursion embarks from the Stann Creek River which flows through the rear of the Hummingbird Estates of Belize and ends in the blue waters of the Caribbean Sea. This is a full day tour and is rated moderate. Other tours meander down the South Stann Creek River and the Sittee River. They are either half day or full day and mostly easy to moderate.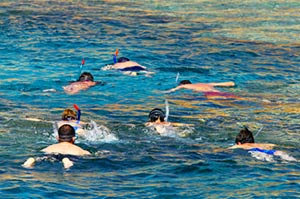 Reef Snorkelling:
For those that yearn for a taste of the beach, The Hummingbird Estates of Belize is only five miles from the shores of the Caribbean Sea. From Dangriga or Stann Creek there are full day snorkeling excursions to the Cayes where you can see a huge variety of aquatic wildlife.
Deep Sea Fishing, Fly Fishing, Shore Fishing:
Catch your dinner and our Belizean cooks will prepare an amazing seafood meal for you! There are comfortable deep sea trawlers with very experienced local captains that guarantees you will catch a tasty meal embarking from Dangriga and Sittee River only 20 minutes from the Hummingbird Estates of Belize. These are half day or full day tours.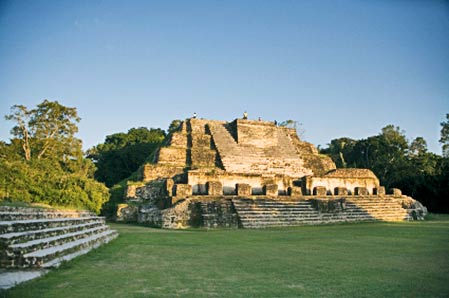 OTHER POPULAR Activities INCLUDE VISITING THE MAYAN RUINS OF XUNANTUNICH, VISITING THE BELIZE ZOO AND MANY OTHER UNIQUE SIGHTS THAT CAN ONLY BE EXPERIENCED IN BELIZE.
---